So, 2013 has been a long year and you just want to get away from it all, right? We agree! Leave your winter clothes behind and head over to St. Croix in the US Virgin Islands for a sunny, breezy Christmas you and your family won't forget! Whether you are looking for a quick getaway or a month-long vacation, St. Croix offers the perfect escape.
Did you know that in St. Croix, the Christmas season festivities? Yes, you got it right – One Whole Month of food and festivities in carnival-like fashion. They call it the "Crucian Christmas Festival" – it starts as early as the first week of December way until the first week of January.
Here are some of the Crucian Christmas events you shouldn't miss.
Boat Parade
This year's Boat Parade will be on December 14. Just as in previous years, it is expected to be a huge crowd drawer with beautifully adorned boat s cruising the Christiansted Harbor at sunset.
Be sure to come in early, as the Christiansted Boardwalk starts getting crowded even as early as 1 pm when side activities start.
Thanksgiving Jump Up

Any major St. Croix celebration wouldn't be complete without a Jump Up. Jump Up is a carnival street party, and St. Croix holds four of them throughout the year – one on Valentine's Day, one each in May and June, and another on Thanksgiving.
 This year's Thanksgiving Jump Up is slated on November 28. Streets will be closed to give way to some serious street dancing, lavish displays of local delicacies, and live music from various artists. Stilt-dancing Mocko Jumbies will take center stage once again, exhibiting their amazing balancing skills while grooving to the sounds of steel drums.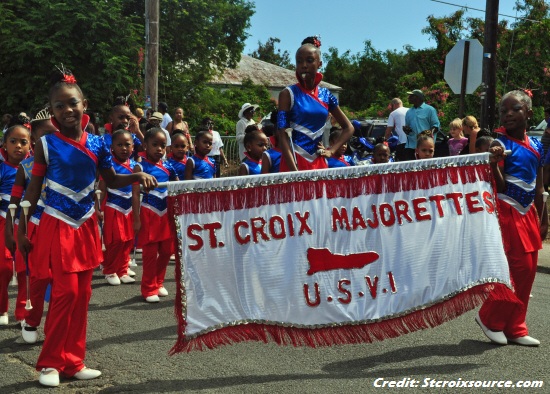 Children's Parade
Staying over after New Year? Might as well carry on with the celebrations on January 3, 2014 when the Children's Parade kicks off. Kids two years old and above don their most colorful costumes and parade, jump, and march on the streets while parents and revelers watch.
Adult Carnival Parade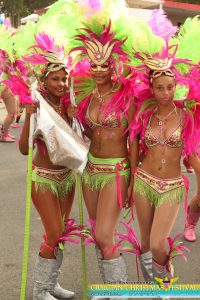 St. Croix's Adult Carnival Parade has always attracted huge crowds of locals and visitors every year. On January 4, 2014, it won't be much different as lavish displays of colorful costumes and local history invade the streets of St. Croix once again. This awesome event marks the end of the Crucian Christmas holiday season with people from all walks of life dancing in the streets to the sound of steel drums and eclectic musicians.
Come join St. Croix festivities during the holidays. Immerse yourself in the island's unique culture and history as you party in its picturesque towns. When in St. Croix, check out Centerline Car Rentals for some of the best and largest selections of rental vehicles on the island. Book your reservations with us at Centerline and experience the difference. We are open seven days a week and we meet ALL flights into St. Croix.