Our subject line is a bit of a play on words. Not only are we seeing the power restoration project on St.Croix winding down, but the Christmas winds have calmed down. It's shaping up to be a nice start to Spring on St. Croix. Low's of 72 degrees, high's of 82. Morning showers to keep the landscapes lush and green. Clear days where we can see our sister islands. And sweet, sweet electricity.
Two weeks ago we learned that the road to Sandy Point National Wildlife Refuge has been cleared and repaired. The beach is reopened to the public on Saturdays and Sundays from 10am to 4pm. They are also open on days that cruise ships are in port.
Speaking of cruise ships, the ship housing recovery workers has now departed the Frederiksted Pier. We could almost hear the collective sound of kids all over the island rejoicing as they prepared to pier jump once again.
More good news: Spirit Airlines will begin service from Fort Lauderdale to St. Croix on May 24, 2018. The option is available for booking on the Spirit web site now.
And speaking of good news, we've enjoyed seeing several positive stories about St. Croix from various news outlets lately.
Our airport neighbor, Bohlke International Airways, received some attention for their plans to rebuild. Their new facility, planned to open in late 2019, will be a wonderful asset to St. Croix and all of the Caribbean.
To close, just in case you missed our recent Friday Funny on Facebook: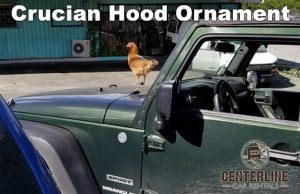 If only we could get that many "likes" with general updates! In all seriousness though, thank you all for being so supportive over the past six months. If we haven't seen you recently, we hope to see you soon!
Keep left,
Ike Turner