We love the tranquil beauty of Green Cay National Wildlife Refuge. Because of the fragile eco system – it is home to one of only two significant populations of the St. Croix Ground Lizard – the island itself is closed to the public. While no one is allow on the island, kayaking and snorkeling around the island offers adventure and beauty for all ages.
Most often we head out from Green Cay Marina. Tamarind Reef Beach Resort rents kayaks at the Beach Shack – say hi to Mimi and tell her we sent you!
The trip across from the marina entrance is easier if you head out on light wind, calm sea day, but if you are more experienced in a kayak and up for a little workout the trip is manageable most any day.
Once you leave the marina entrance you will want to point your kayak northeast – toward Buck Island. If you are planning to circumnavigate the island, this route takes you upswell and upwind first. That ensures you hit the most challenging portion of the trip first, while you are still fresh.
Then, work your way around the island and enjoy the scenery. Some think the rock formations on the northern side of the island are reminiscent of the ancient Easter Island statues – just in shape alone though. You be the judge.
If you are feeling a little Cousteau and you would like to explore the snorkeling around the island – it is gorgeous. We do recommend discussing that with the folks at Tamarind Reef Beach Shack. The water conditions and your individual experience are key to developing a snorkel plan that best suits your needs.
We have circumnavigated the island by snorkel many times and the views include amazing underwater rock formations, huge sea fans and heaps of discarded conch shells.  Again, your individual aptitude and the prevailing sea conditions can make or break this expedition, so do check in with the experts at Tamarind Reef Beach Shack.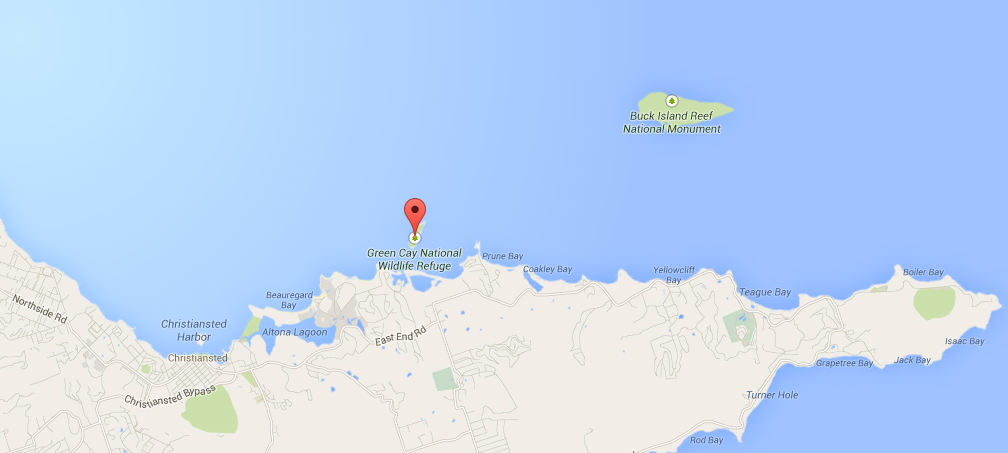 Remember, wherever you may roam on our lovely island of St. Croix, take only photos & leave only footprints…
Contact Us if you need a ride!
---
About Centerline Car Rentals St. Croix's "Wish You Were Here?" series:
We set out to offer tips and information designed to help readers enjoy and explore St. Croix. We always recommend that you obey all local laws, know your limits, explore responsibly and have as much fun as possible on our lovely island of St. Croix! Centerline Car Rentals is St. Croix's largest locally-owned, independent car rental agency.
Of course, we recommend you keep it local when selecting your vehicle for your excursion. Reserve your car online at Centerline Car Rentals and choose from our diverse cars, minivans, trucks, and jeeps for rent and determine your pick up location. We'll be there, guaranteed. So are you ready to start your road trip? Have a safe trip and remember, keep left.